Tucked into the North Saskatchewan River Valley, the Town of Devon offers residents a wealth of opportunities, especially considering the fact that it's a smaller town somewhat removed from the big city of Edmonton. If you've been looking for a quieter lifestyle with a lot of social connections, come take a look at this thriving town.
1. Neighbourly Feeling
People often describe towns as "friendly" or "neighbourly," but the people in Devon have taken this to a whole new level. They've created an initiative called "Neighbourly Devon". Volunteers actively connect with at least 10 to 20 houses nearby. They then plan ways for neighbours to connect with each other at special events. If you move to Devon, you can be certain that someone will reach out to meet you before you've been in your house for a long time.
2. A Green Strategy and Solar Program
If you care about the environment, you're going to love living in this town. Devon has a goal of becoming a net zero community – this means that they're striving to produce enough renewable energy to cover their energy usage. These efforts are taking places in municipal and commercial buildings, but you're also encouraged to improve energy efficiency in your home.
3. Dark Skies
Stargazers rejoice! Devon is 26 kilometres outside of Edmonton, so you should be able to take advantage of seeing the night sky. The town has taken things a step further by incorporating dark sky-compliant street lights. Not only does this give you a better view of the stars, it's also more energy-efficient.
4. Parks and Trails for All Seasons
Devon might be smaller, but living in a valley of the North Saskatchewan River means that your family can enjoy nature in the area's many parks and trails. In the summer, go camping at the Devon Lions Park and Campground. In the winter, you can hit the Nordic Ski Trails, while Centennial Park is enjoyable any time of year. There's a splash park for cooling off in the summer, trails for birdwatching in spring and fall, and ice skating available in the winter.
5. Support for Kids and Families
Devon is a town that works toward making life better for children and families. Local schools and daycares work together with families to support the whole child. That means that there's a focus on building physical health, emotional maturity, and social competence along with the usual academic skills. Parents can easily find a daycare, and stay-at-home parents can take advantage of the free programs to get together with other families with kids under age six. You won't feel alone raising your child in this town.
The support doesn't stop when kids start school, either. Youth and Family Outreach Support Services offer educational opportunities for things like peer pressure, healthy dating, and anger management. The Local Youth Experience is a place for teens to hang out with a program that fits a variety of interests, including music, theatre, and leadership programs.
6. Robust Public Library
Kids – and grown-ups – need books, and that's what you'll find at the Devon Public Library. Their offerings go well beyond the traditional book, too. They also offer a range of ebooks and audiobooks that you can borrow, programming for children and teens, and even special events for seniors. No matter what you're looking for, you're likely to find it at the library.
7. Indoor Playground
The long winter months can be tough. Devon makes things a bit easier for those with young children by offering a popular indoor playground. They have several toys that can encourage active play in the winter months along with the opportunity to meet up with friends. It's volunteer-run, so try to show up early or stay late to help with set up or clean up.
8. Town-Sponsored Activities
Life gets boring if you don't have things to do, so the town offers a variety of programs that appeal to people of all ages. These include sports and camp programs for the kids, as well as swimming and exercise classes for adults. Available opportunities change with the seasons, so be sure to check out the activity guide quarterly.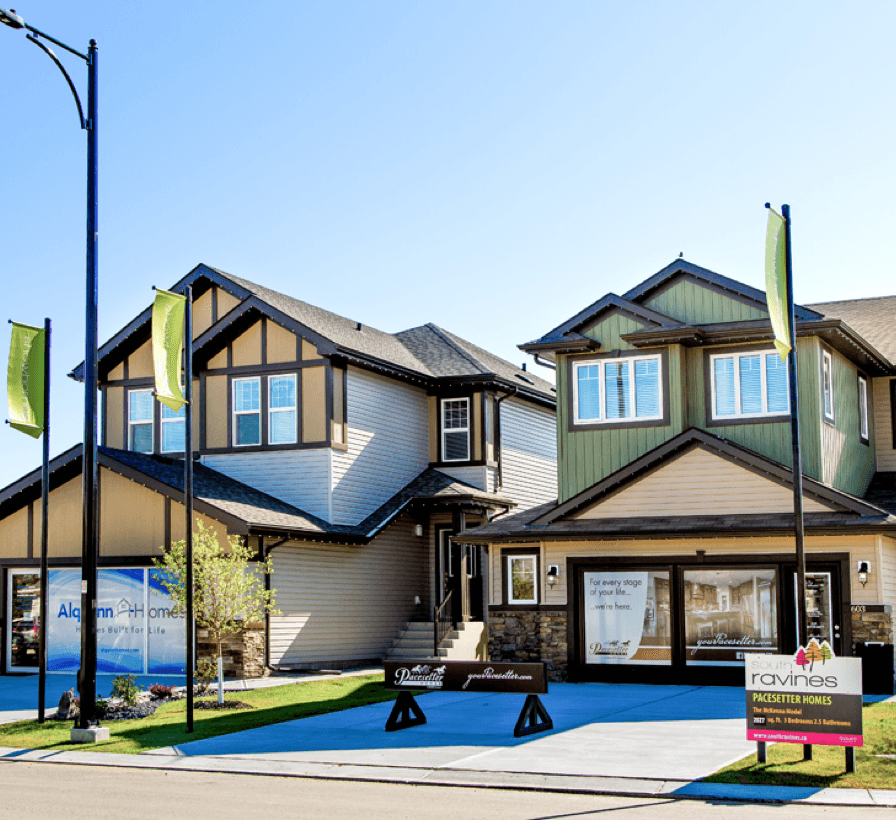 9. Shops and Restaurants
Even the best town wouldn't be a great place to live if you didn't have easy access to the things you need. Devon has plenty of shops, restaurants, and service buildings. You can get gas, buy your groceries, then pick up some take-out food on your way home.
10. Housing Options
If Devon sounds like it might be the place for you, you'll have plenty of options for building your home. The South Ravines neighbourhood, for instance, has tall evergreen trees with large lots that back up onto the ravine. It's the perfect place to build your duplex or single family home.
Devon might be a small town, but it packs a big punch. Let this be your home, and you'll start to live the life you've been dreaming about.
{{cta('577bbec6-fc98-44df-b74d-1af2de25082e','justifycenter')}}